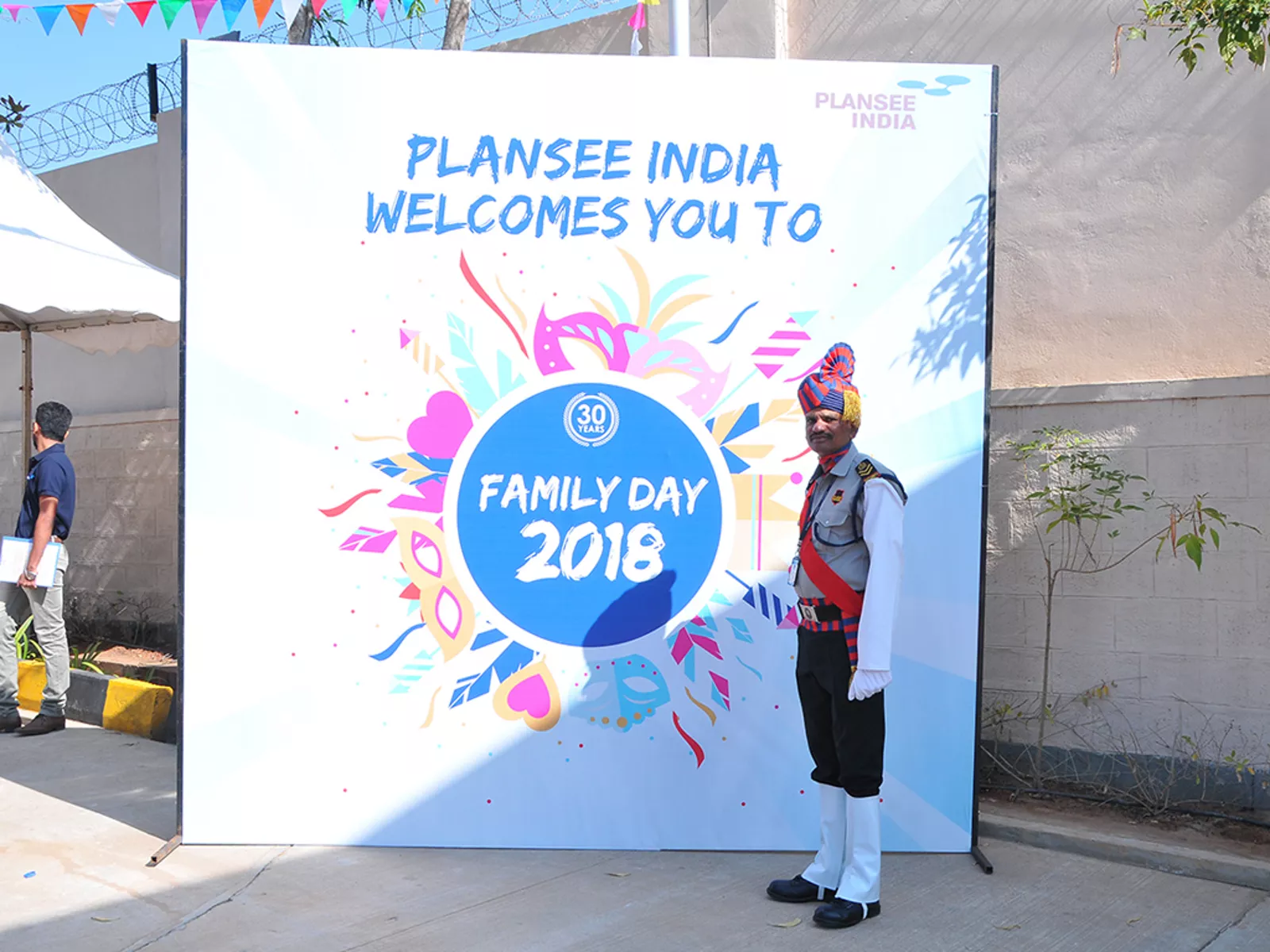 What once began as a sales office is meanwhile established as an integral part of Plansee's global production network.
More than 300 people are currently employed at the Mysore site. Using the latest production technologies, it produces high-tech components and spare parts which are supplied to customers in the automotive, lighting and semiconductor industries.
The anniversary was celebrated with a big Family Day, to which all employees with their families were invited. An extensive activity program provided variety and entertainment throughout the day. In our video you can see the highlights of the day.
Would you like to know more about Plansee India? Then visit our location website or email to india.info(at)plansee.com.